I used Sam's computer to upload these pix, FINALLY!!!!
Updates:
I suck and still haven't done my 15 miler. I'm "hormonal" again and that's really affecting my physique BIG TIME this week. I wanted to do it yesterday, but was hurting and busy with getting the house ready to welcome Sam's dad for his first visit to our apartment. Plus, it was raining and spending four hours running in the rain just wasn't appetizing. Then, I wanted to do it today and had every intention, but then I got to writing on my novel and time slipped away from me. Since Sam is off tomorrow, I'm going to go to bed tonight at 8 or 8:30 get up at 5:30 tomorrow and be ready and warm at 6:30 when the park opens. I think some psychological part of me is actually AFRAID of doing 15 since I've never done more than a half. *sigh*
The visit with Sam's dad went really well. We had a salad of green leaf lettuce, Chinese cabbage and red cabbage tossed in a Ztatziki-esque dressing I made with yogurt/garlic/lemon juice/olive oil and salt. That was accompanied by cold lentils and hearts of palm and fresh bread that was still hot to the touch. We had Abondance cheese as well as two kinds of fresh goat cheese (one rolled in chives and the other with raisins that had been soaked in "eau de vie" (a strong digestive liquor) and pressed into the surface of the cheese. Then we ate zucchini bread and pumkin chocolate chip muffins I made from scratch (yes, I finally roasted my pumpkin and ran it through my food mill!!!). Sam liked the zuke bread so much he asked me to make more every weekend. I'm going to buy a shitload of zukes and shred them and freeze them so we can eat the bread for the rest of the winter cuz the kids were CRAZY about it.
I'm behind in my novel but not for a lack of will or ideas, but for a lack of time. Since Sam is off today and Ryan is gone, he's taking the girls to the park so I can catch up and write ahead and then when he gets back, Lolo will nap and he and I can spend some time together dreaming about our farm (I hope).
There's the news, folks... enjoy the pix...
What I did with the pumpkin my father in law gave me a couple weeks ago--stuffed it with rice, onions, lentils and apples... SO YUM!!!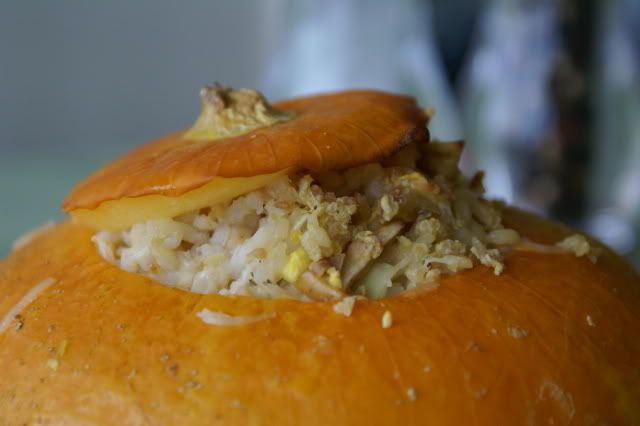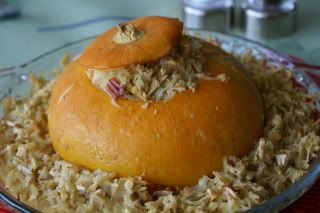 Halloween cookies made with the neighbors' daughter (thanks for the icing idea Rachel! It worked!!!) Both cookies and icing are made from scratch:
My favorite:
Lily, showing off her Halloween going-to-school attire complete with non-matching pumpkin socks: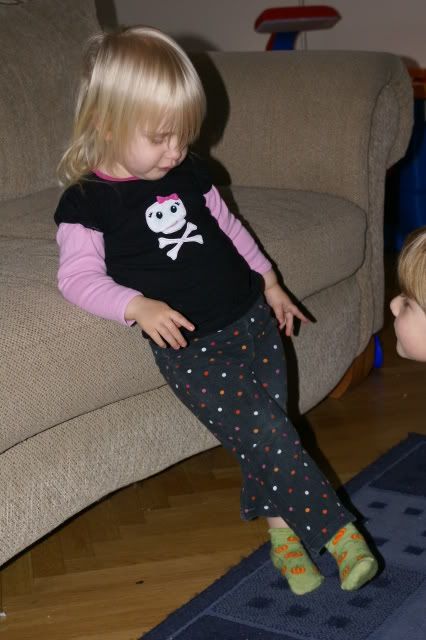 Lolo, just being herself and finally able to ride the hippo: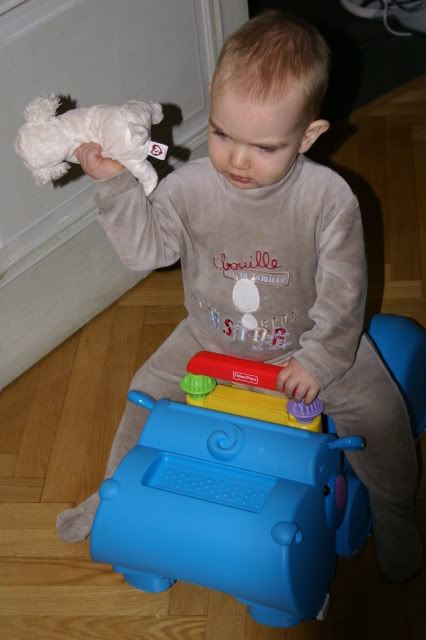 My pizza: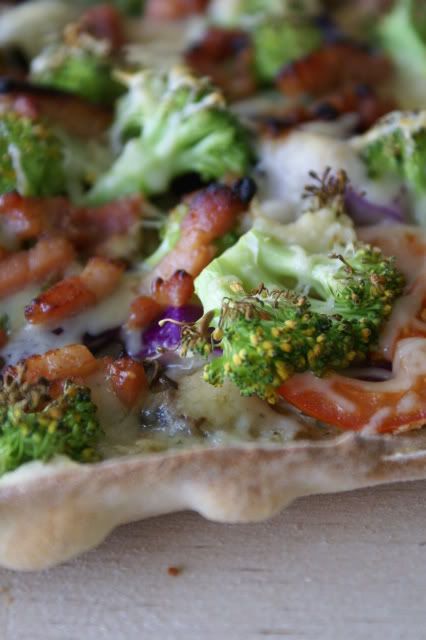 Kids' pizza:
Farmer's market wares: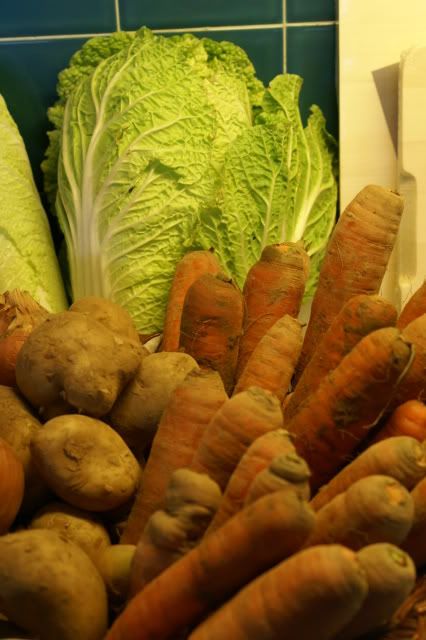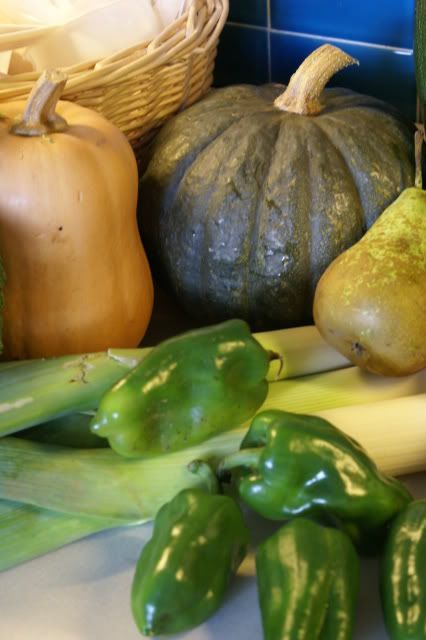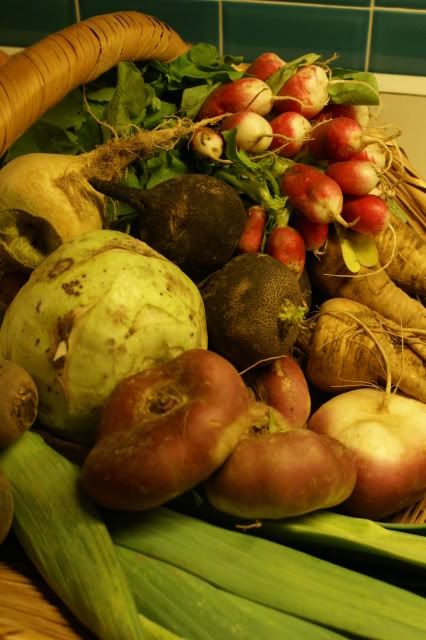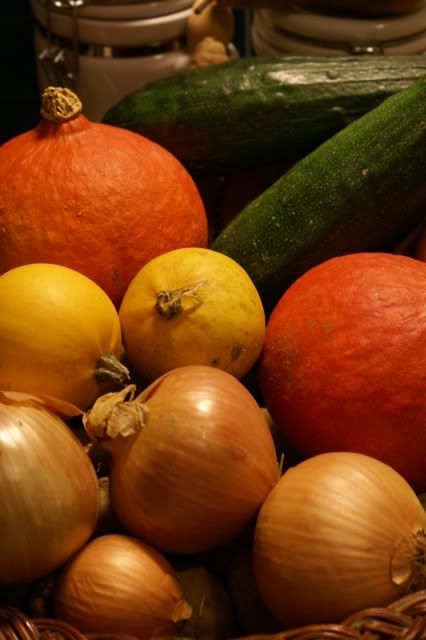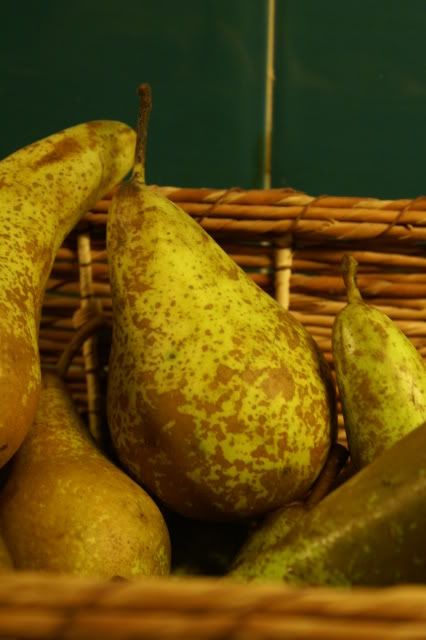 Sam went to the bakery for croissants and met this little guy: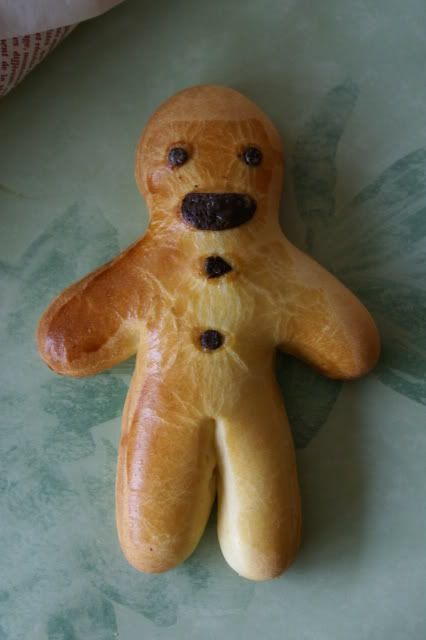 Making apple butter:
Apples...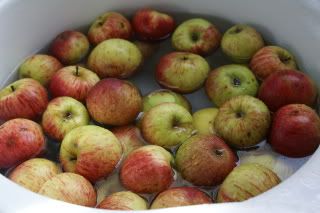 Peeling...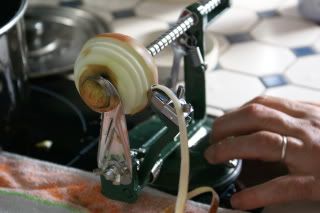 Food mill...
Apple sauce...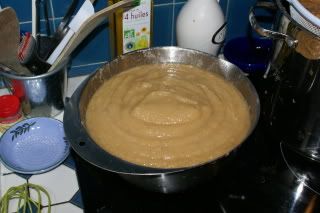 Getting darker...
And darker...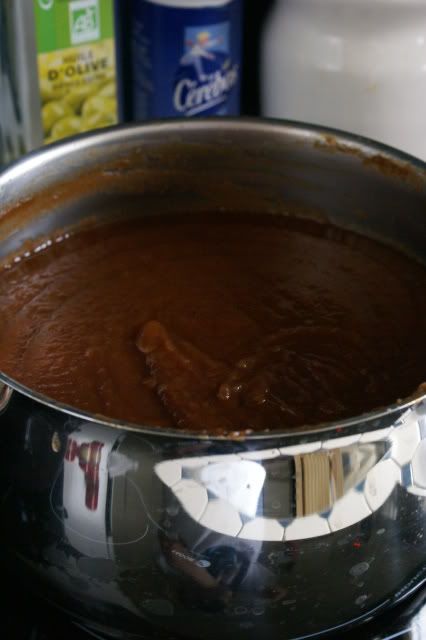 And DONE...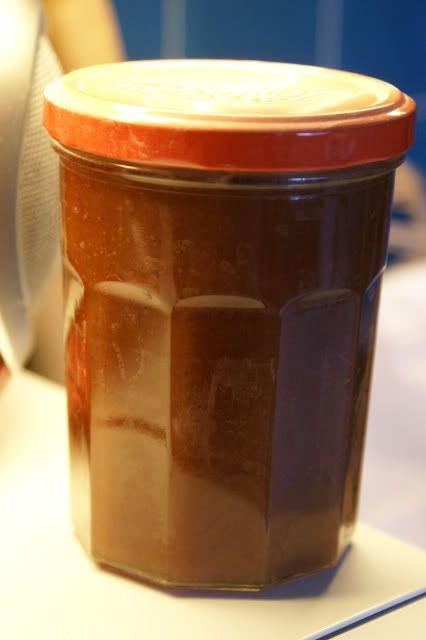 Making madeleines...
Battering...
All done...
Zuke bread...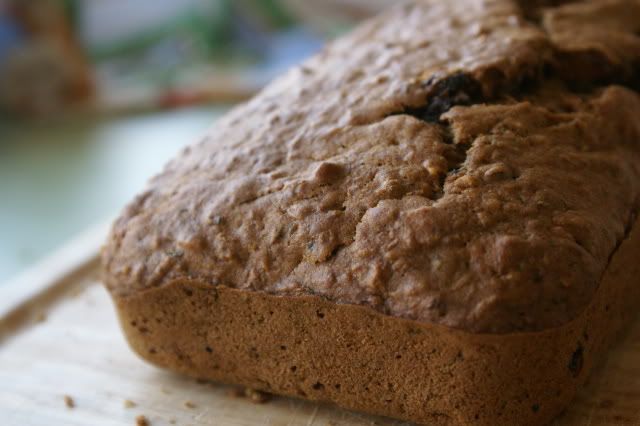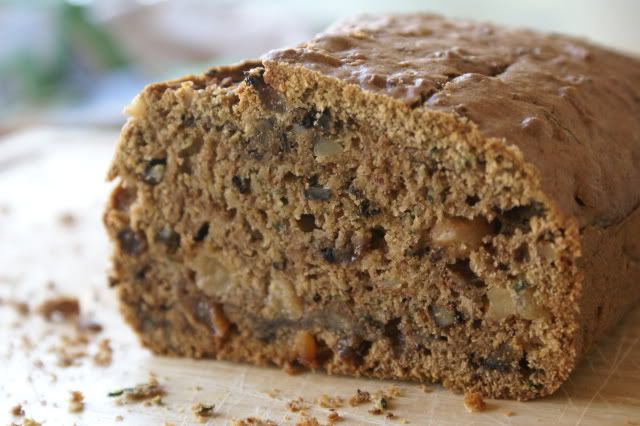 Pumpkin muffins...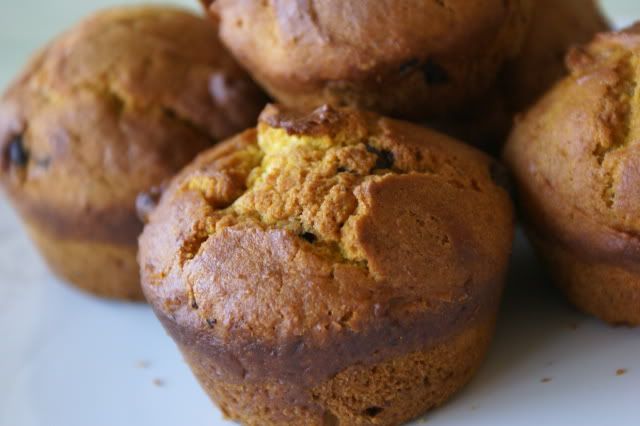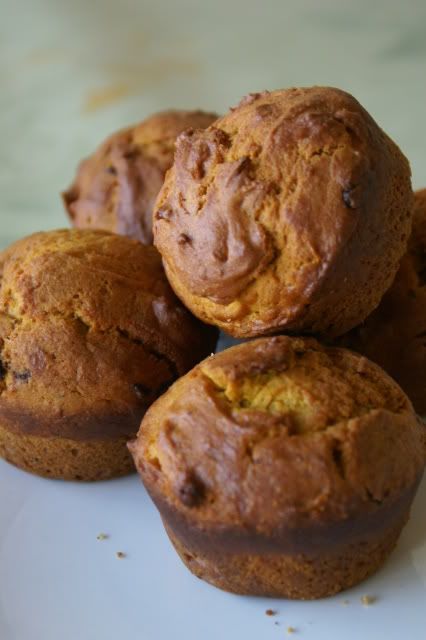 Stir fry...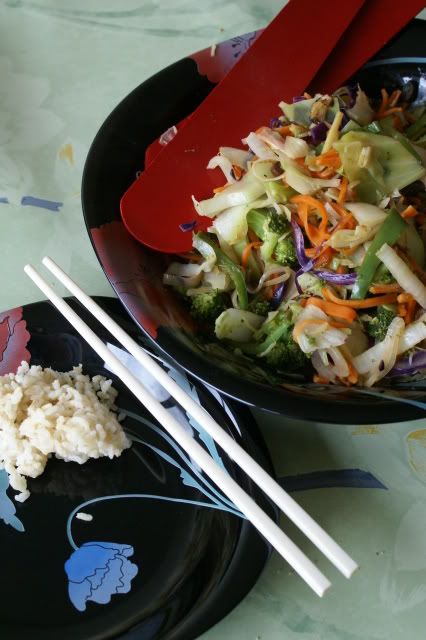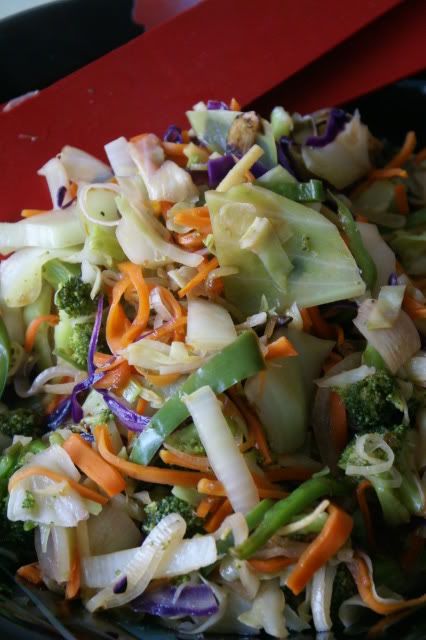 What Ryan and Sam do to bond... Anyone ever seen Kirikou?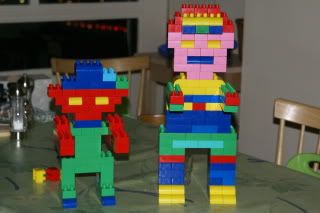 What Ryan and A do to bond... Anyone ever seen Kirikou? LOL!!!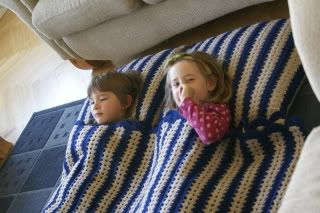 Okay, kids, enjoy your day. Hopefully, I'll report back tomorrow with sore legs but a triumphant heart!!!