Lolo has a fever. I have three kids, I'm no stranger to fever. But when fever-reducer won't reduce it (it was still 103.7) and she's breathing fast and unconsolable... Time for the emergency room. So, that's where Sam is. And since they won't let him call out on his cell phone even from the waiting room, here I sit, biting my nails. I figure I might as well be doing something productive, so I decided to finish uploading the pix. So, here you go... Thank rheno-pharyngitis for the following images *eye roll*...
Thanksgiving!!!
Appetizers...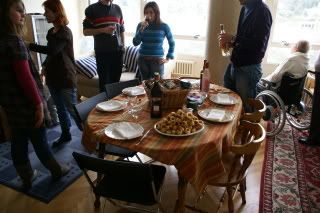 Delphine and Sylvain...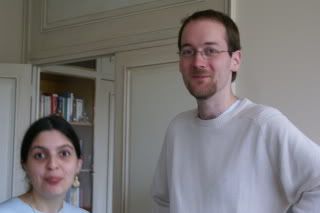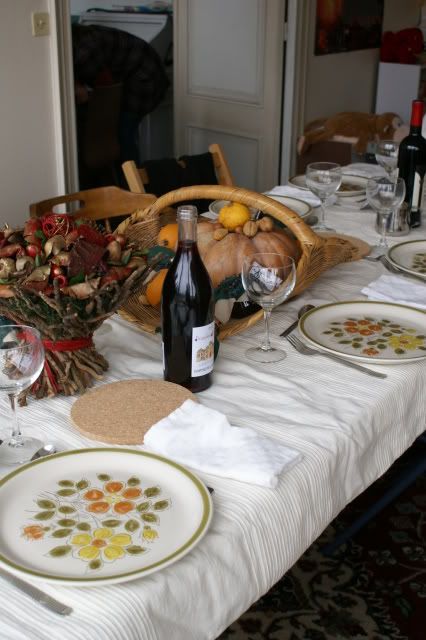 Delphine is a little camera shy... I had to enlist Sylvain's help!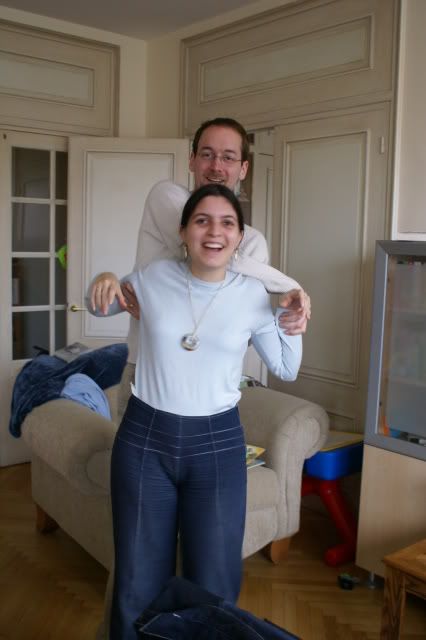 Flavia and Gilles...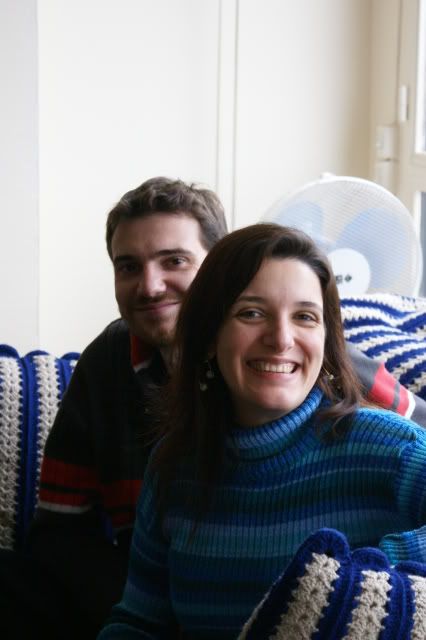 Meme (pronounced may-may)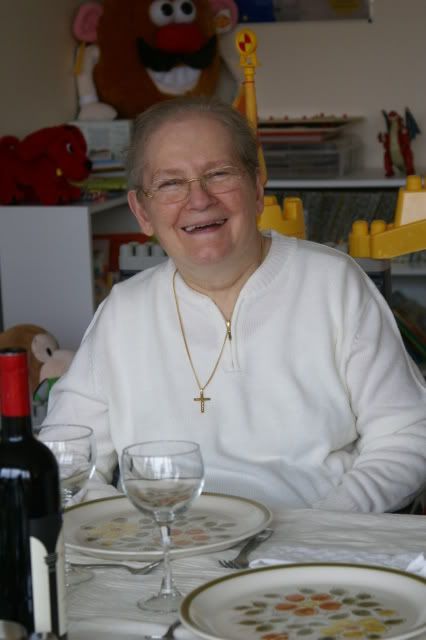 The kids' table...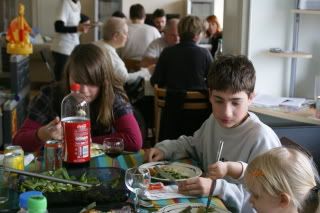 Pepe (pay-pay)
Bruno (brother in law) and Patrice (neighbor)
Green beans with herb butter and fried onions...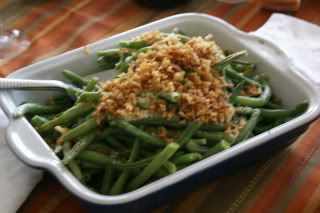 Sylvain pouring gravy onto his plate...
Bird in pieces (see below for fuzzy pic of bird before hacking)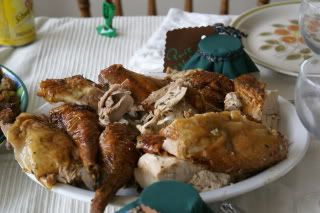 Stuffing...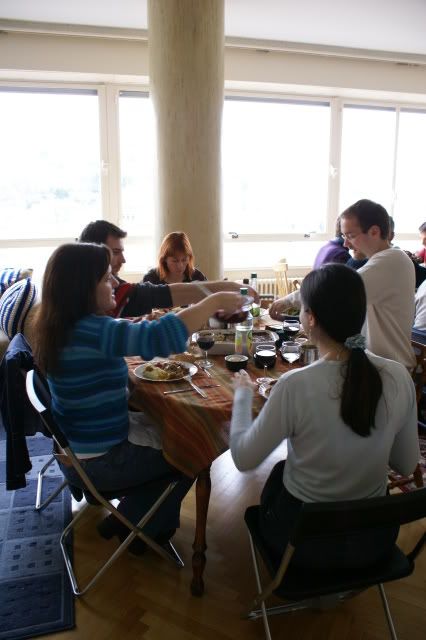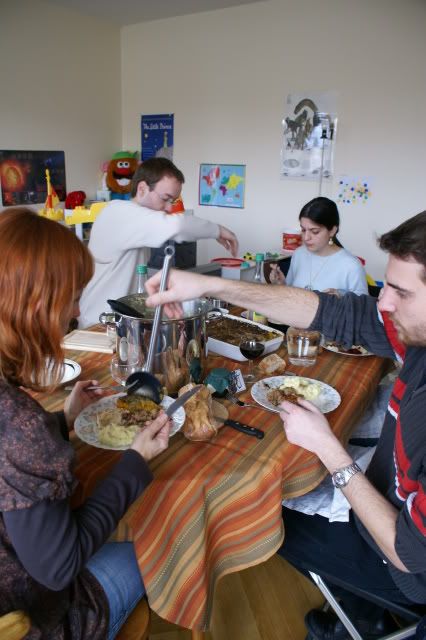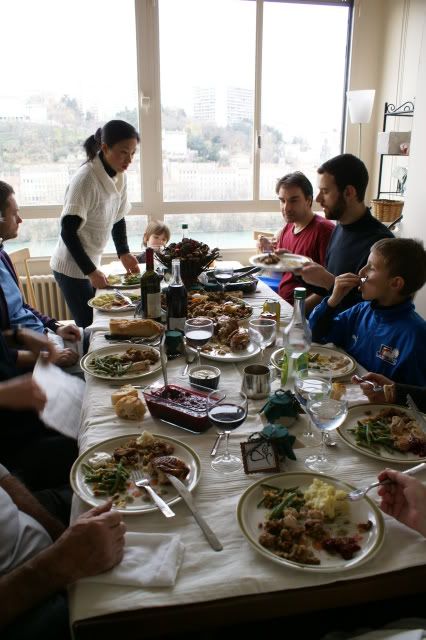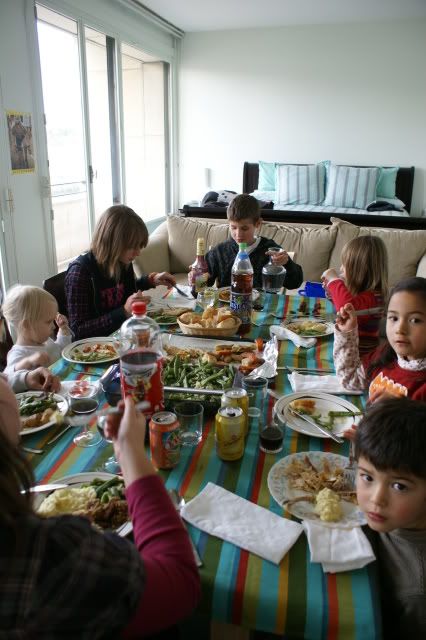 The close up images I zoomed in on... sorry for the fuzziness...
Cranberry sauce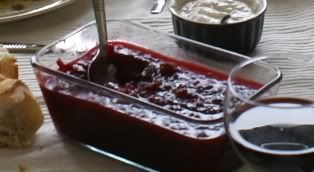 Nathalie's plate... Taters and gravy and butternut-pesto gratin...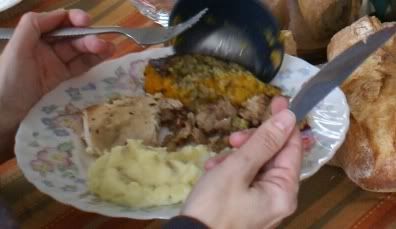 Close up of appetizer pigs in blankies...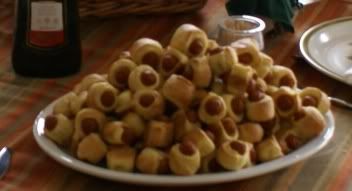 Turkey close up (pre-hack)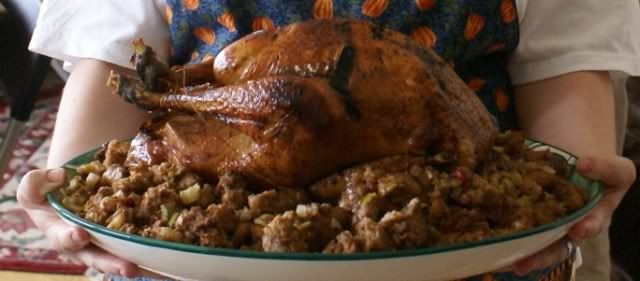 Decking the halls... well, sorta...
The only way to decorate--one eye on tree, the other on the kids...
Helper elves...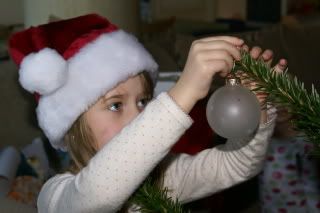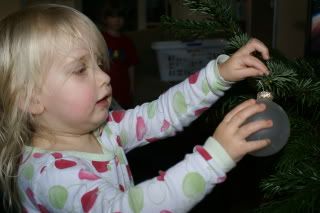 Lolo in Papa's pantoufles (house shoes)...
This is some strange fruit!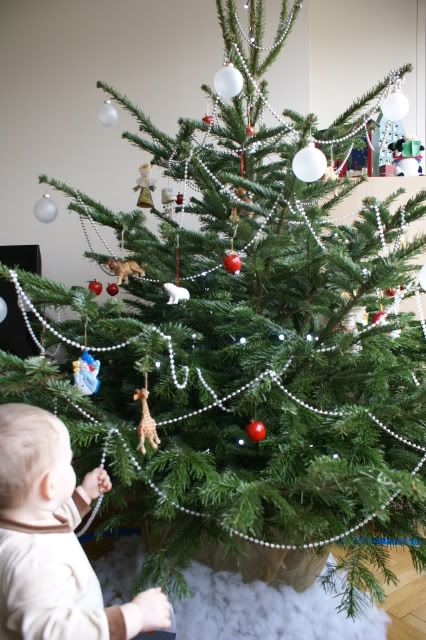 The job is done...
Fat Elf Fashion Show...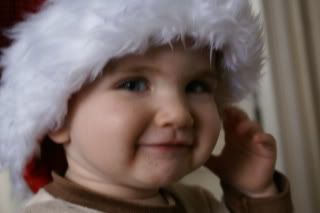 This is how we're wearin' 'em in '08 y'all!
Here go!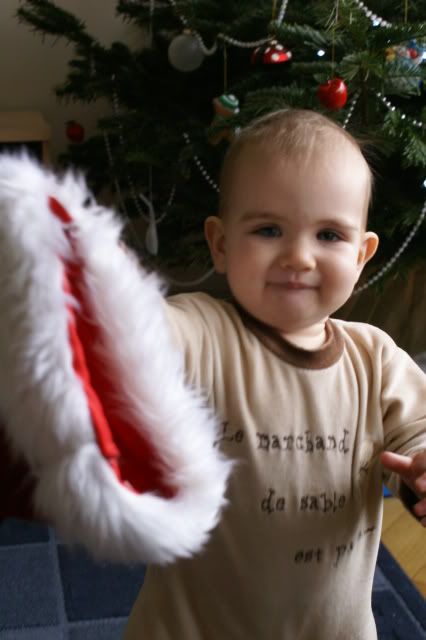 Show over. Peace out!
Okay, for real now...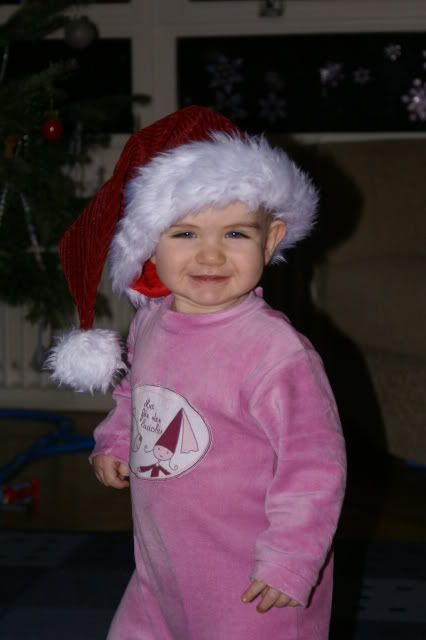 Snow...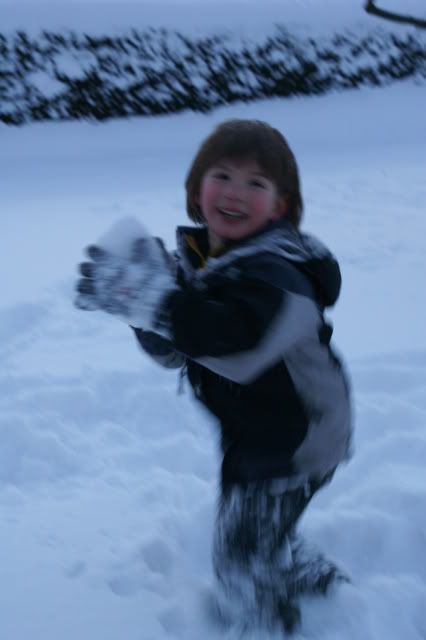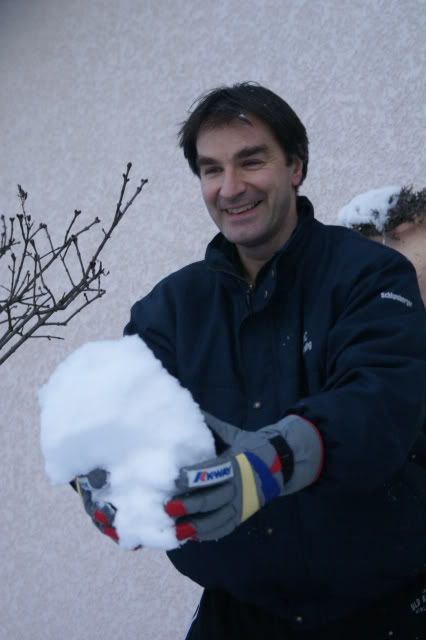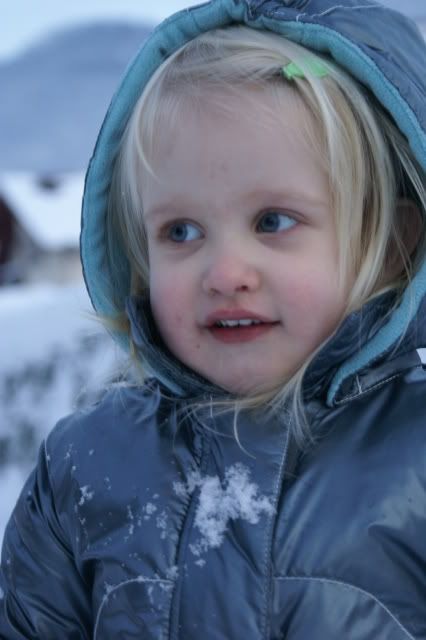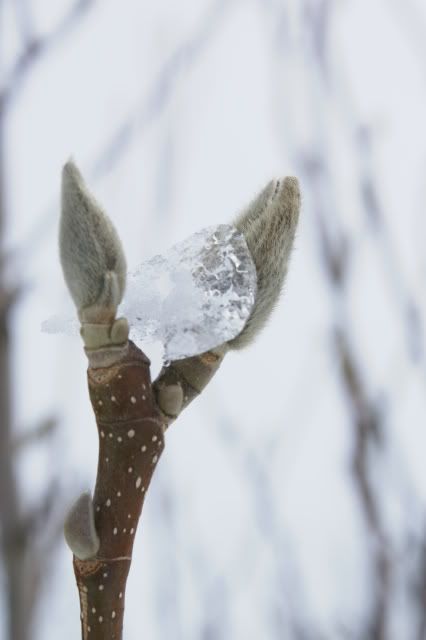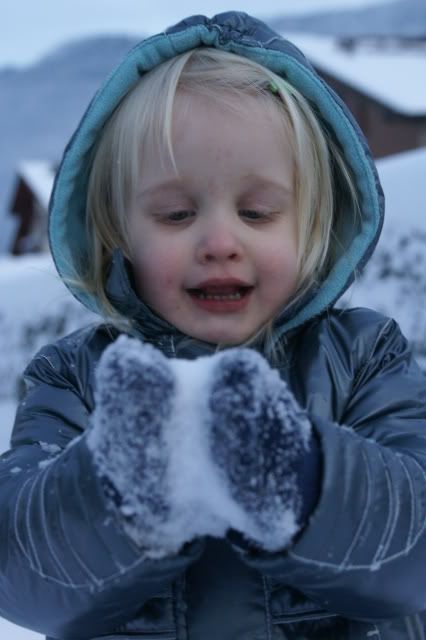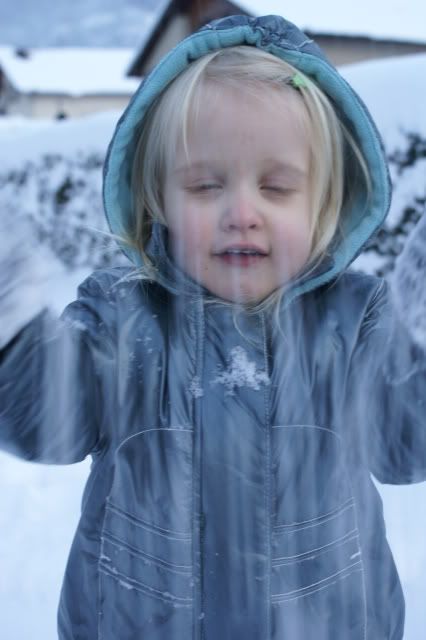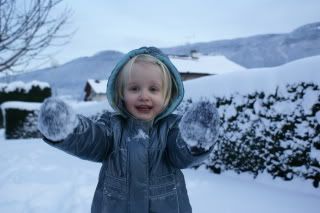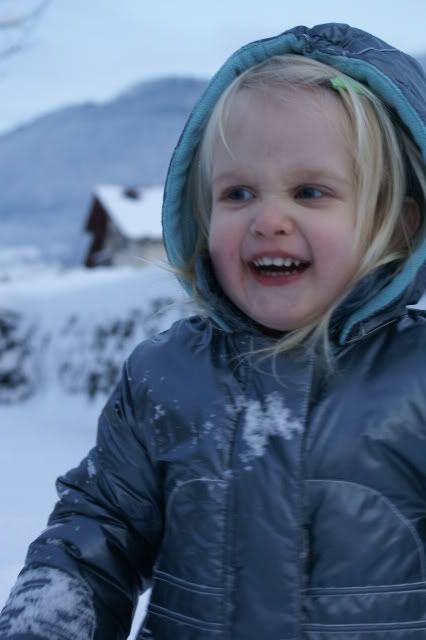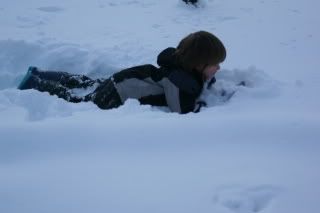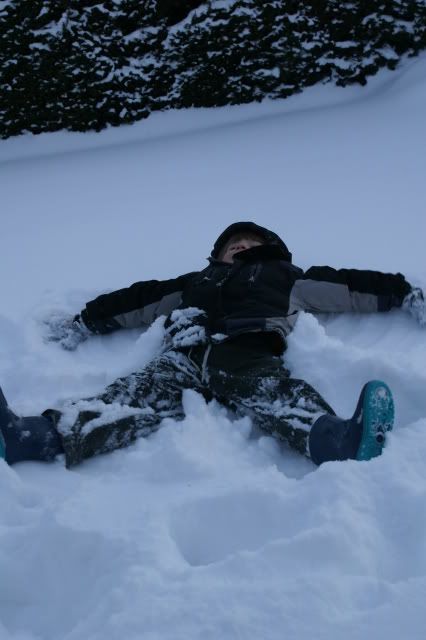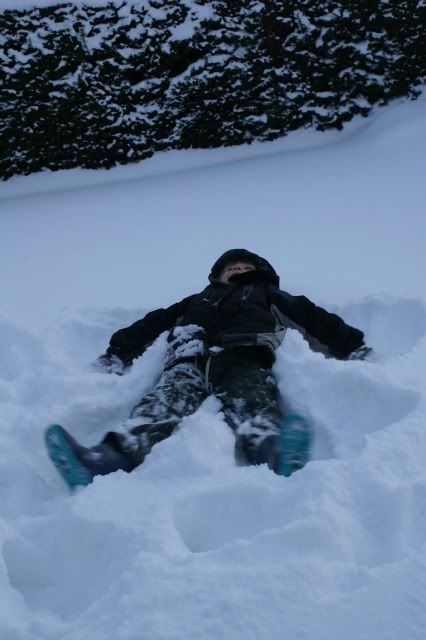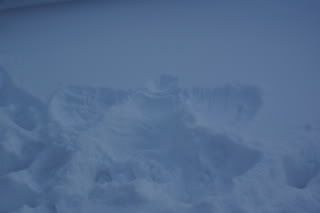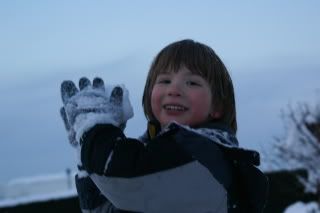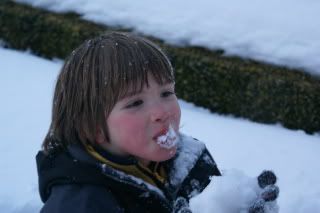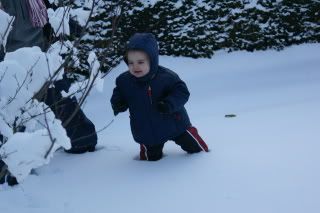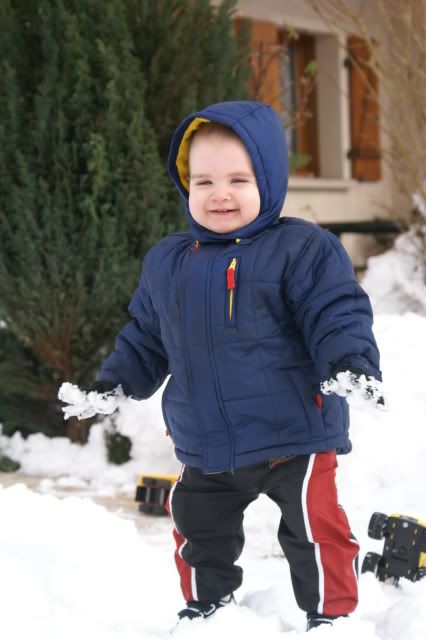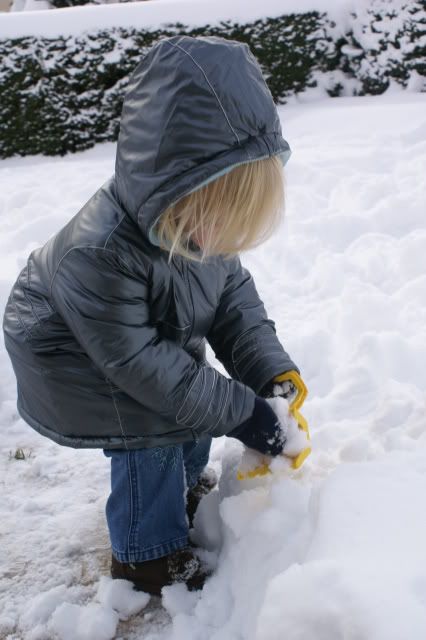 NOT FAIR!!!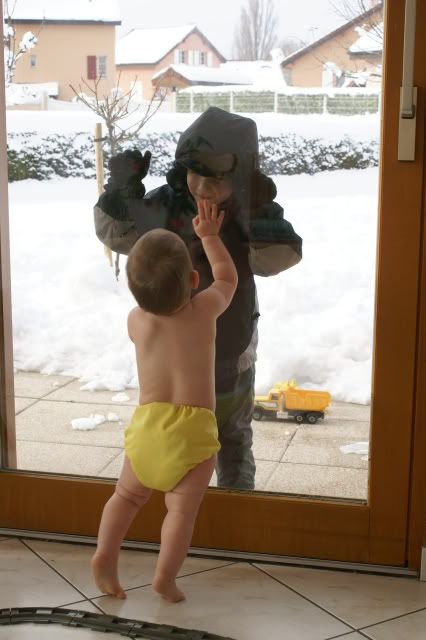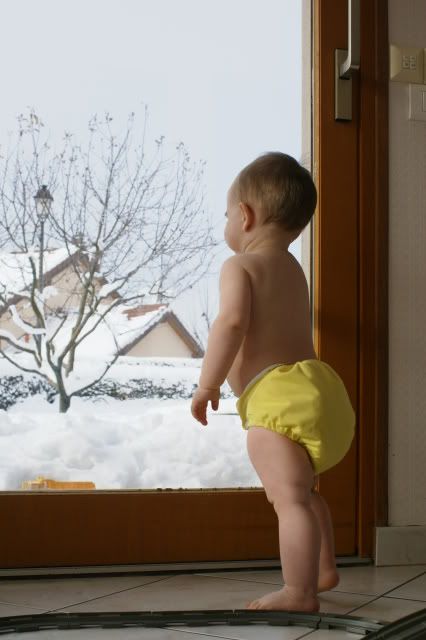 Fine... I'll play.... Godzilla!!!!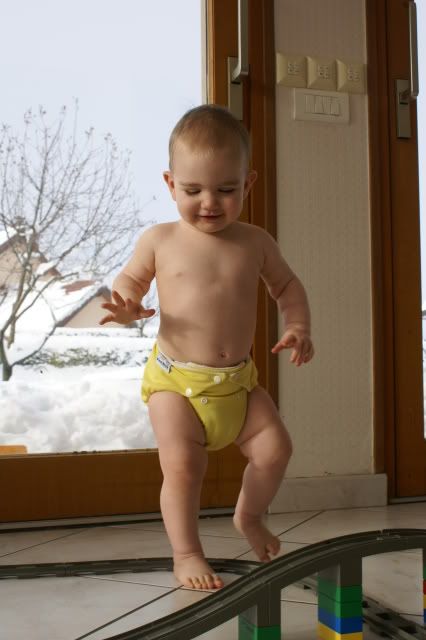 Snow, man!
It Begins...(ahem, not the most flattering shot, eh?)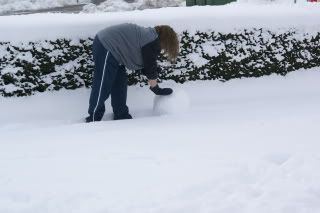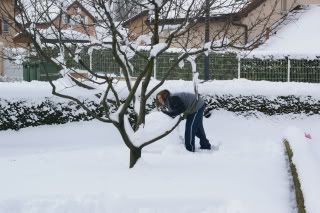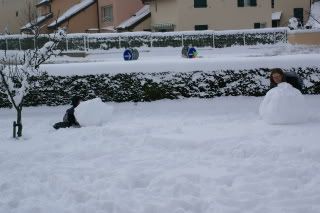 But if I give him my gloves, MY hands will be cold!
Good Samaritan...His handless bamboo stubs will stay warm!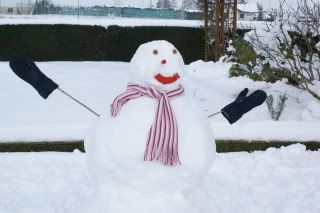 He needs a hat... (though it makes him look like a German soldier)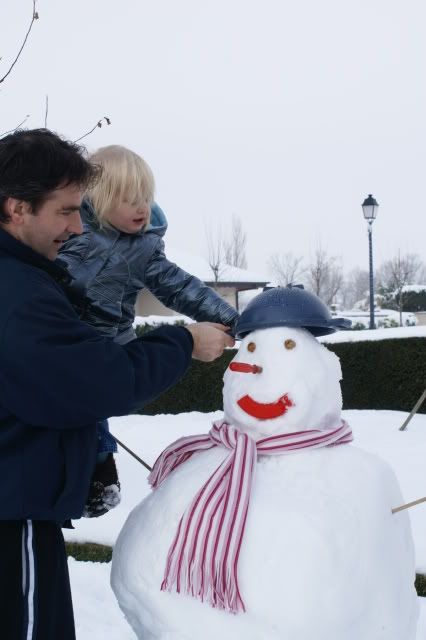 Ta-Da!!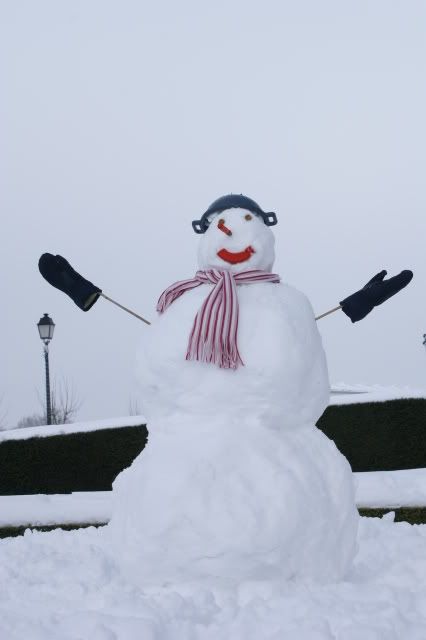 Post-snow-man reward... bubbly, melty, stinky, delicious CHEEEEEEEESE!!! (Raclette)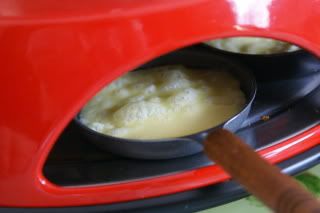 Highway home...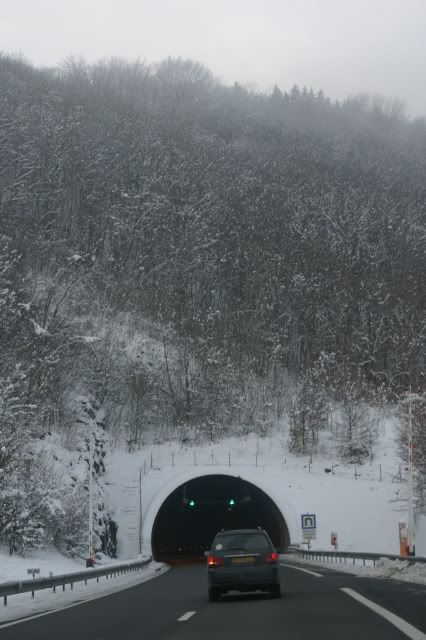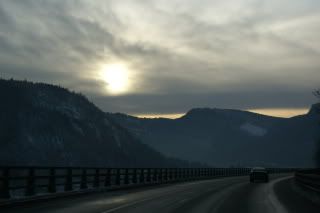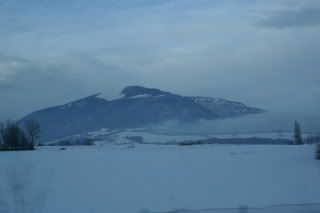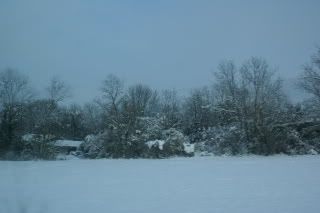 There you have it... Now I'm going to go read and wait and probably worry a little...
Oh yeah, the sushi party is back on!!! We're eatin' sushi tonight, brothuh. Sam bought me a hoss new rice cooker last night. oooooh and he bought me some new pasta-flour called semolina. Don't worry, it's still organic. Gonna crank out those raviolies today... If I ever get any sleep, that is... Cross those fingers!