Here are some pix of our dinner picnic last night... We took a couple of baguettes, sandwich fixin's and a humongous inflatable volleyball! How could that NOT be fun?
Vlad chasing Lolo!
Lily blowing dandelion fluff on Flavia (this went on for EVER)!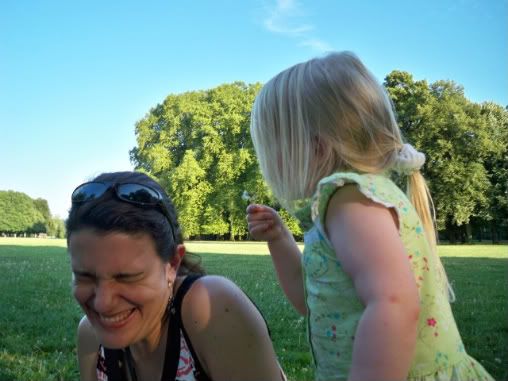 Ryan and Vlad chasing the ball: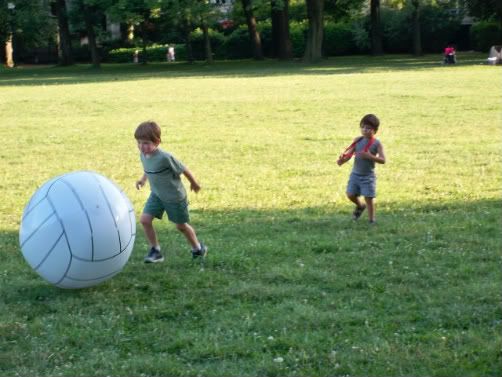 Where's Vlad?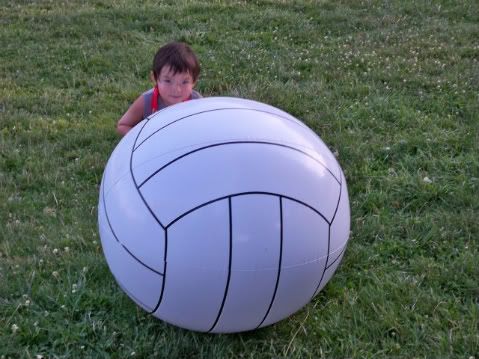 Vlad chasing Lily: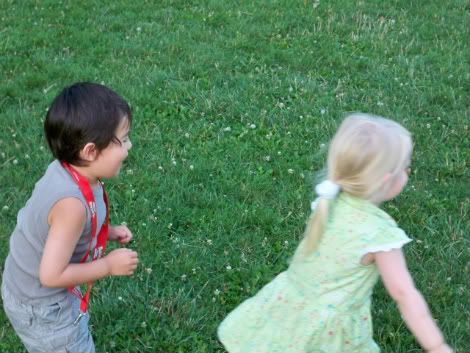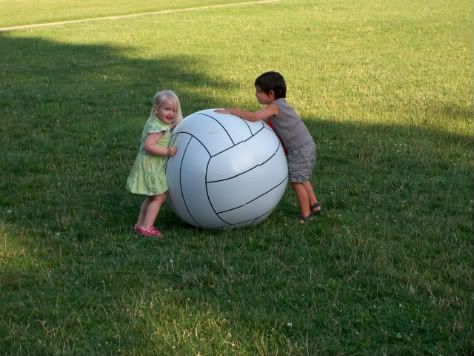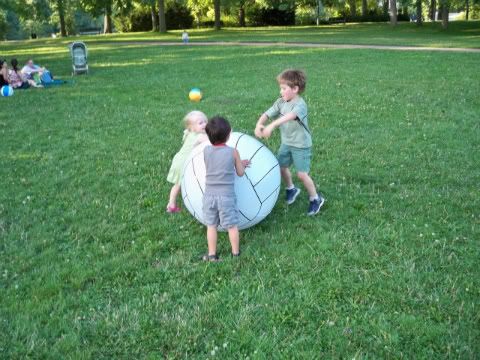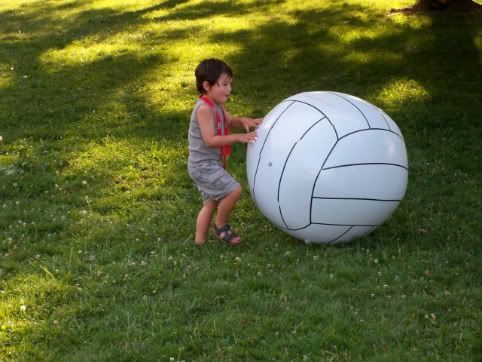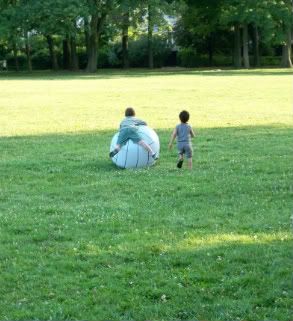 I'm telling you... it really did go on forever.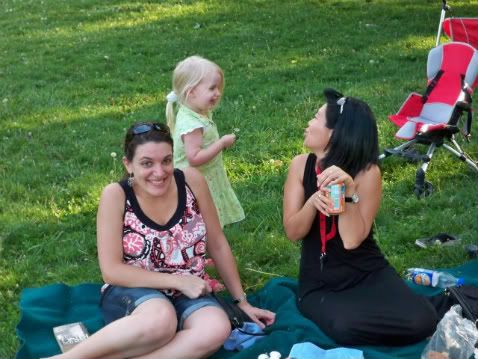 Time to go... A hug: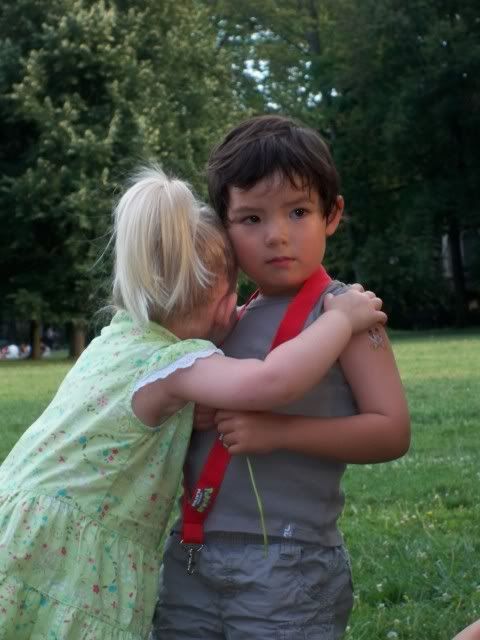 And a kiss: