So, the house is nearly clean. I'm skipping Before pix cuz I really don't see the point other than to show you how much more space we had before our stuff got here. Why dwell on the past, huh? The only things you won't see here are 1) my desk, 2) the kids' room/family bathroom and 3) coat room/pantry... Because they are not yet clean.
Without further ado:
Our door: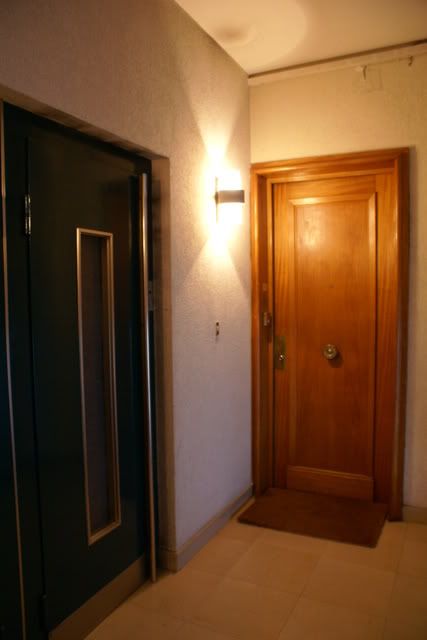 The Entry:
The Hall Tree: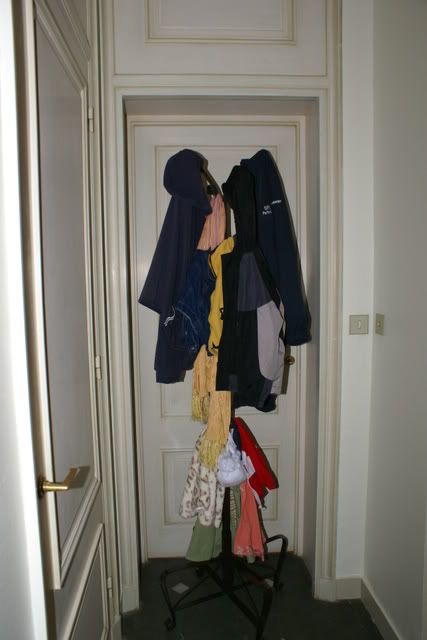 The Foyer with Cookbook Shelf and Easel:
The Train Station:
And turning right... The Kitchen...
The Plan de Travail (Work Area)--where the REAL magic happens:
The Tuning, Nuking and Measuring Area: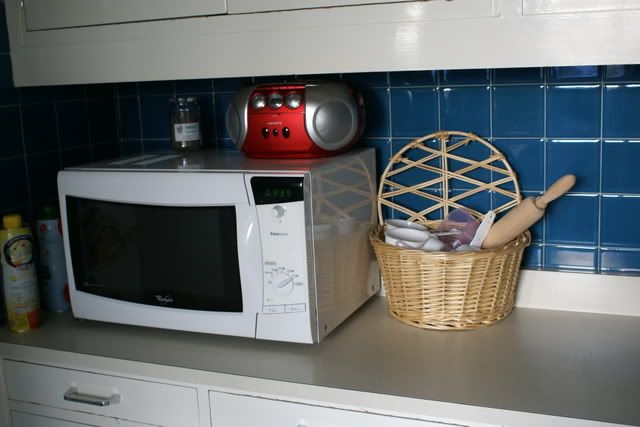 The Re-Caffein-ation Station:
The Cooking/Chopping/Clothes-Warshing area: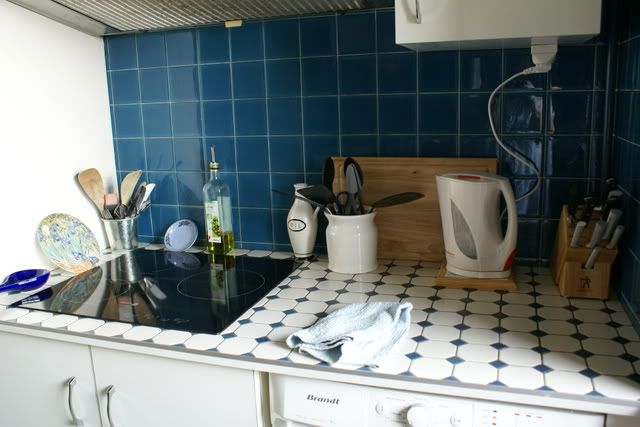 My Swanky New Knife and Sharpening Thingy:
The Dishwashing Area:
The Laundry Drying Area: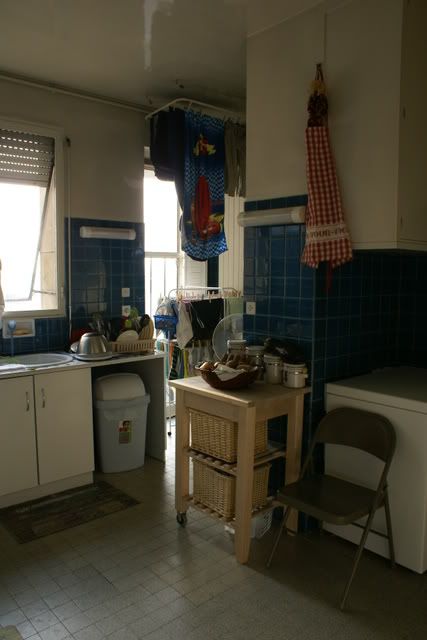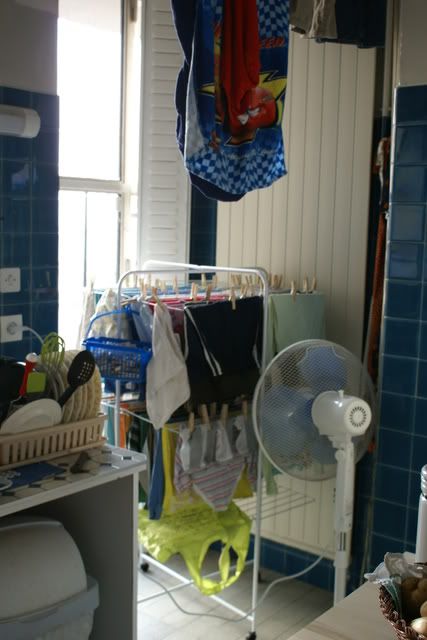 (Hangy-Thangy from the ceiling)
The Dessert Cart which serves more as a veggie station/dishtowellery (in those baskets):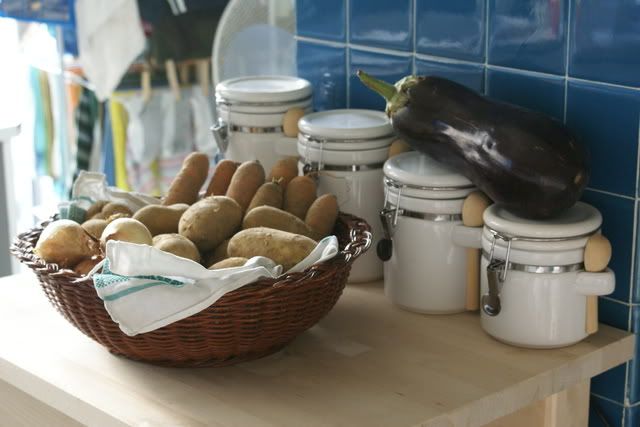 (the market lady told me to keep my root veggies dirty because it preserves them for longer)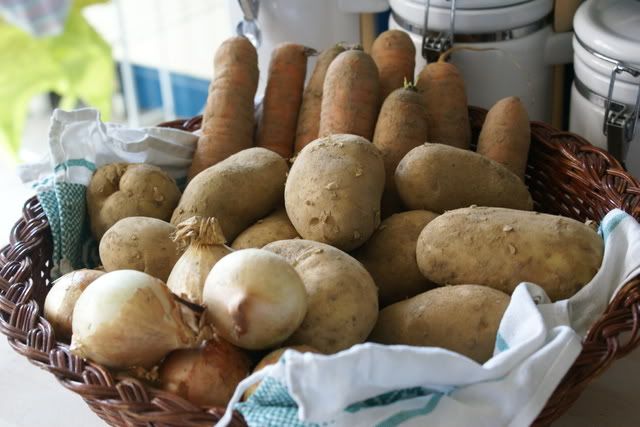 The Fridge/Freezer Area:
The Milk Area:
Turning right again... on our right hand side... The Water Closet...
Sneak Peak:
The Business Area:
The Handwashing Area:
Turning right out of the W.C.... The Closet Passage...
Main View (this apartment is built like a boat... Cabinets EVERYWHERE):
The Kids Apparel Area:
My Wardrobe: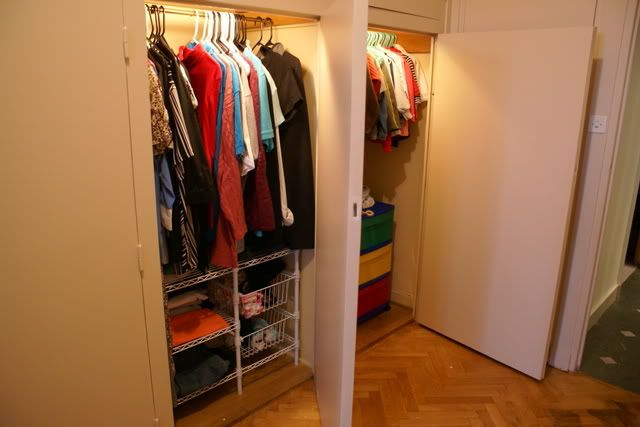 The Baby Drawers: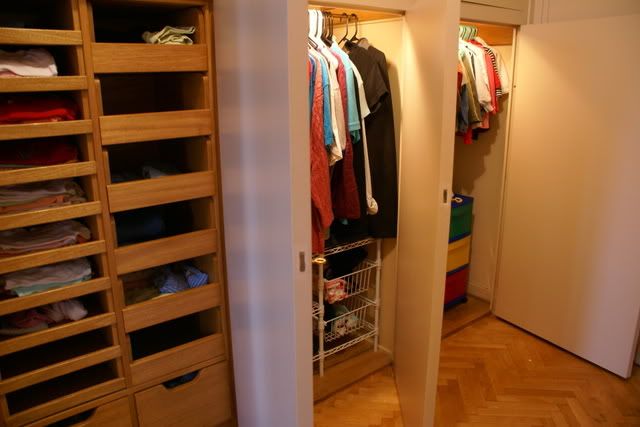 Straight into the Guest Bedroom...
The Baby Sleeping Quarters: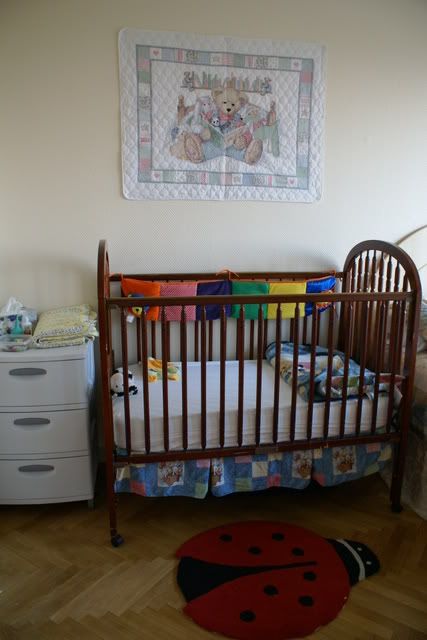 The Guest Bed: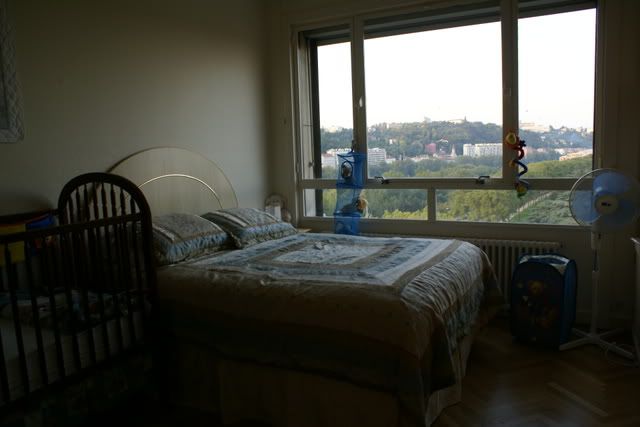 Peak at The Guest Shower and Lavatory:
Back down the hall from whence we came (skipping the messy children's room)...We go back across from the kitchen and find The Receiving Area...
The "Living Square":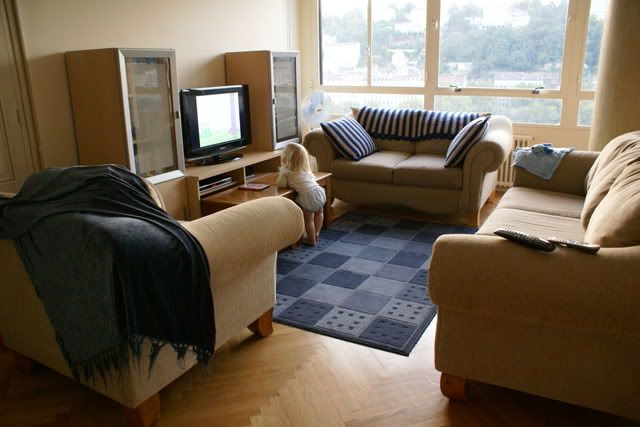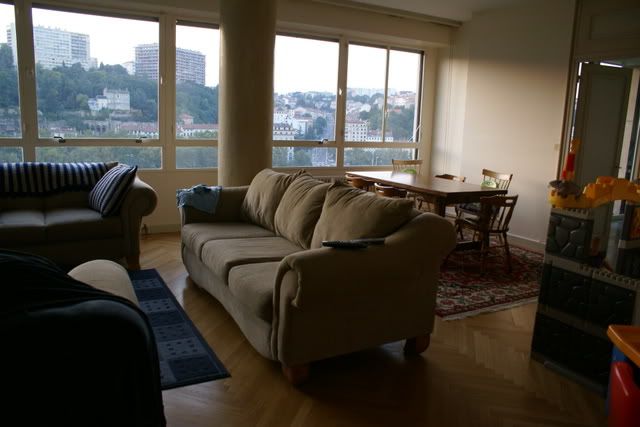 The Library:
(Ryan's Fave Spot)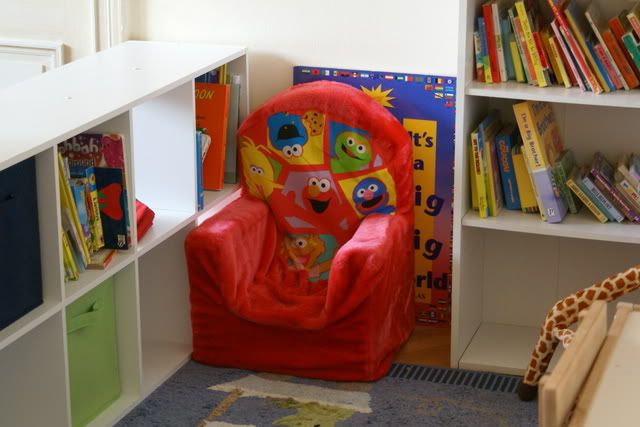 (peaking over the wall)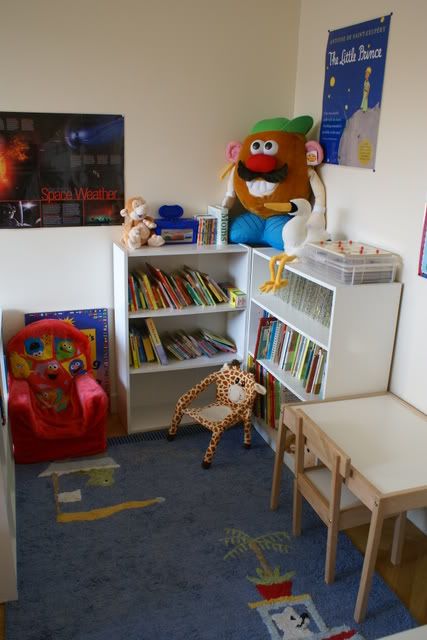 (through the castle entrance)
The Grubbing Area: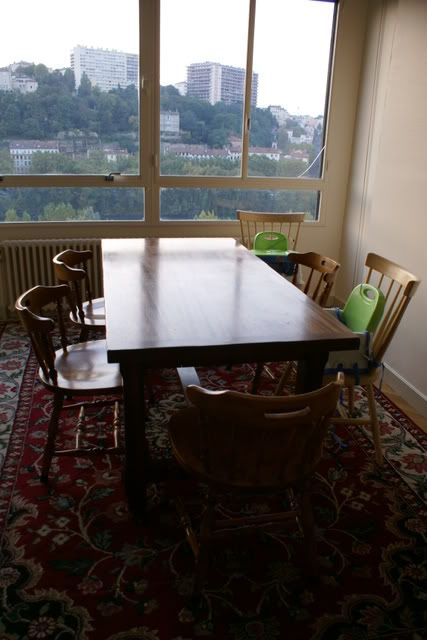 My Eating View: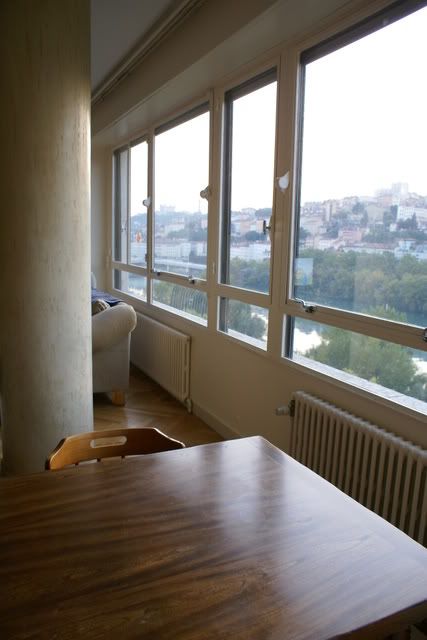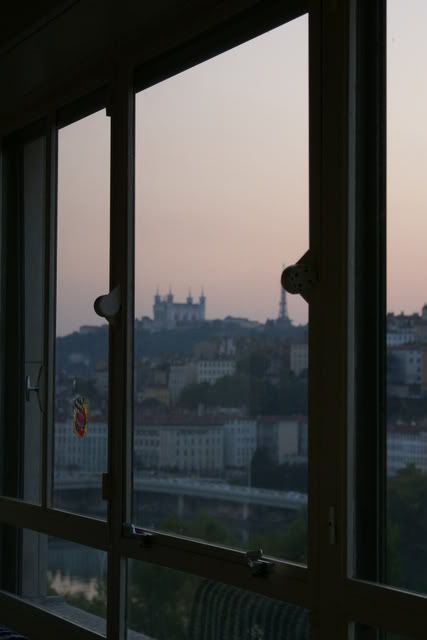 Through The Grubbing Area to the Host Sleeping Quarters...
Sneak Peak: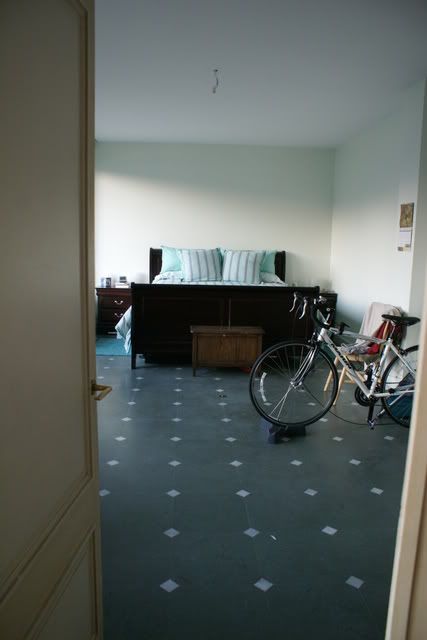 My Ginormous Bed: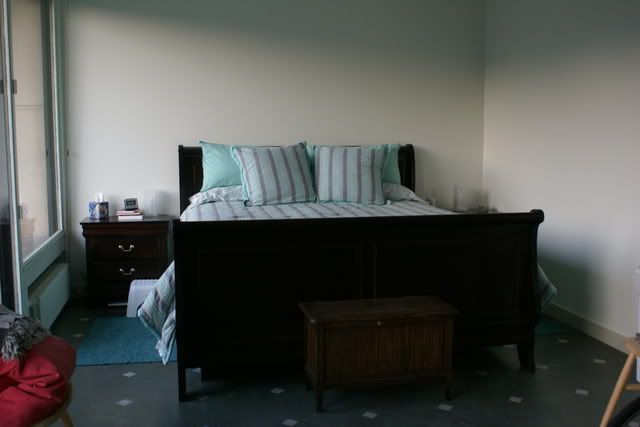 My Workout Paraphenalia: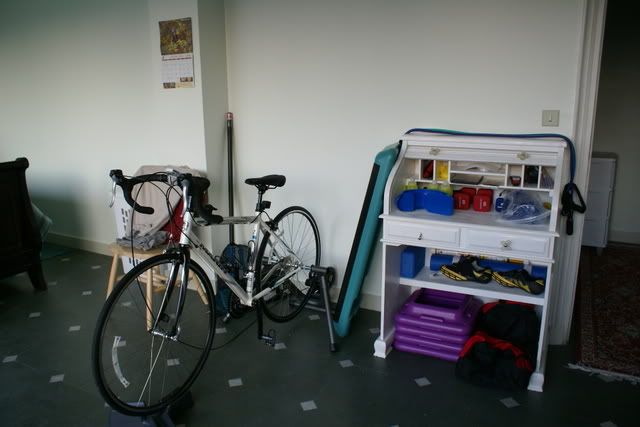 Sam's Office (which I did not even attempt to clean... PUH-LEASE!):
The View From My Side of My Ginormous Bed:
(and a close(r) up of the artist's house across the river from me)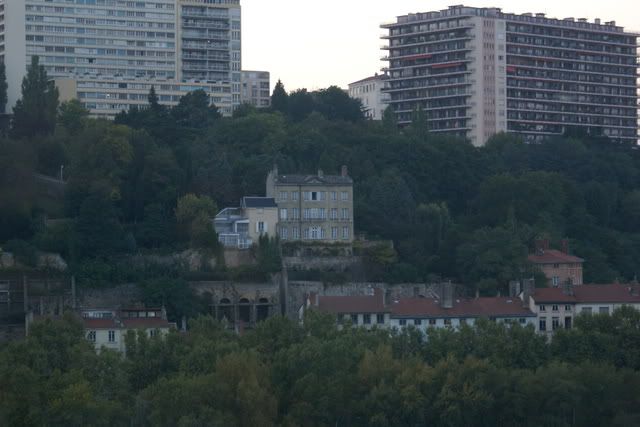 Back toward the Receiving Area: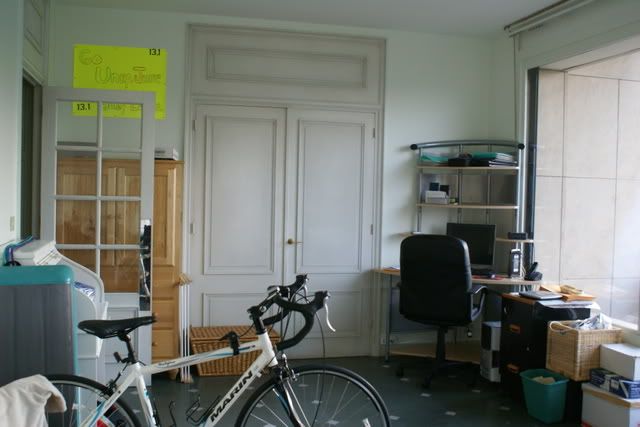 Back through the Receiving Area to My Bureau (You will NOT see my desk, because like the children's room, it is MESS-EEEEE)...
Ryan's Work Area (and pre-owned, gently-used computer):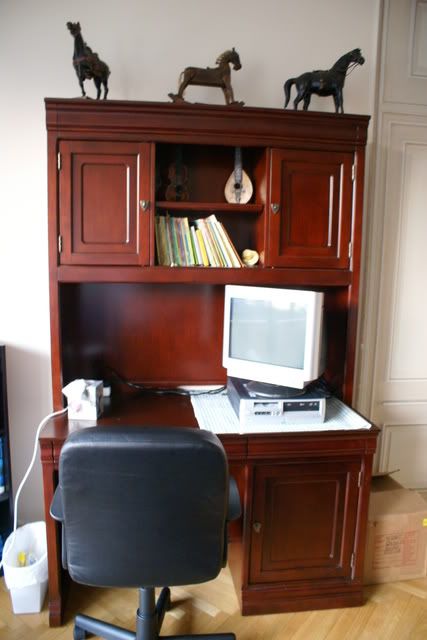 The Sitting Area (the futon upon which we slept for...how long was it?):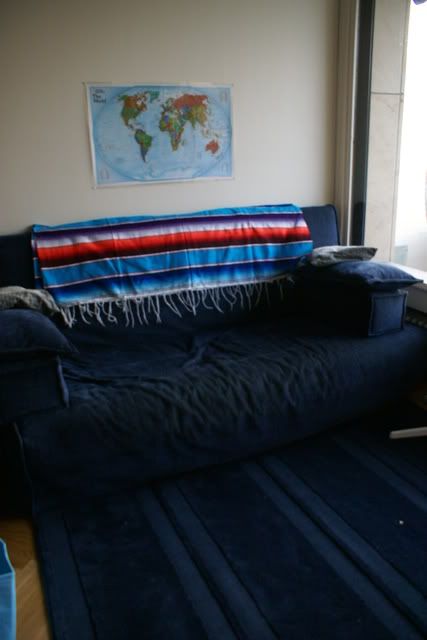 My Babies: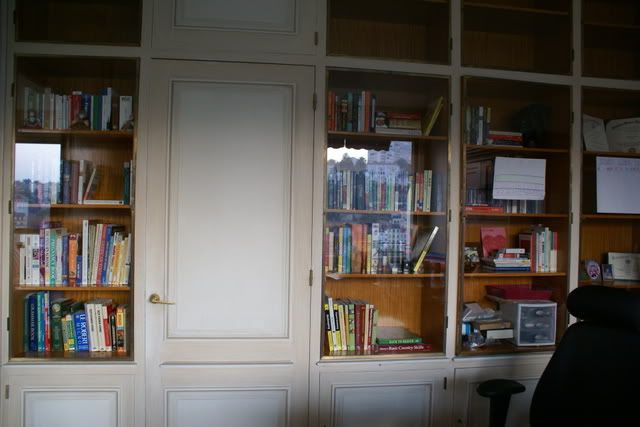 My Bureau Balcony: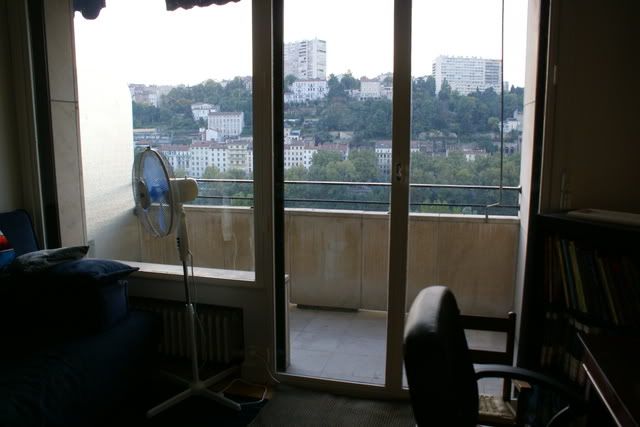 (view from balcony)
That's the apartment...Stay tuned for the courtyard downstairs...